Here are the highlights from the above replay:
Part 1 — Simple Harmonization

0:00: Essentials of chords — Blocked, Broken/Arpeggiated, Inverted, Embellished Arpeggiations, and Embellished Blocks
6:55: How (nearly) all tonal melodies embellish the tonic chord, with "If I Listen With My Heart" as a specific example (audio on YouTube)
10:50: The "quick and dirty" method for harmonizing melodies — "Which chords tend to harmonize which scale degrees?"

Part 2 — Richer Harmonization

25:30: How counterpoint gives a richer understanding of harmony than "chord progressions"

25:30: . . . from a theoretical point of view
29:45: . . . from a music history point of view

36:26: Contrapuntal gestures in Sally DeFord's original version (PDF) of "If I Listen With My Heart"
47:45: Contrapuntal gestures in Ryan Murphy's arrangement (PDF)

🎉 56:50: A special invitation to get feedback on your own arrangements and compositions (see below)
Part 3 — Q+A

58:15: How conscious are composers/arrangers of contrapuntal gestures?
1:05:15: What are parallel fifths?
1:07:40: What resources exist for learning contrapuntal gestures?
1:10:29: What is a half cadence?
1:17:10: D-sharp vs. E-flat in bar 15 of DeFord's original vs. the corresponding instances in Murphy's arrangement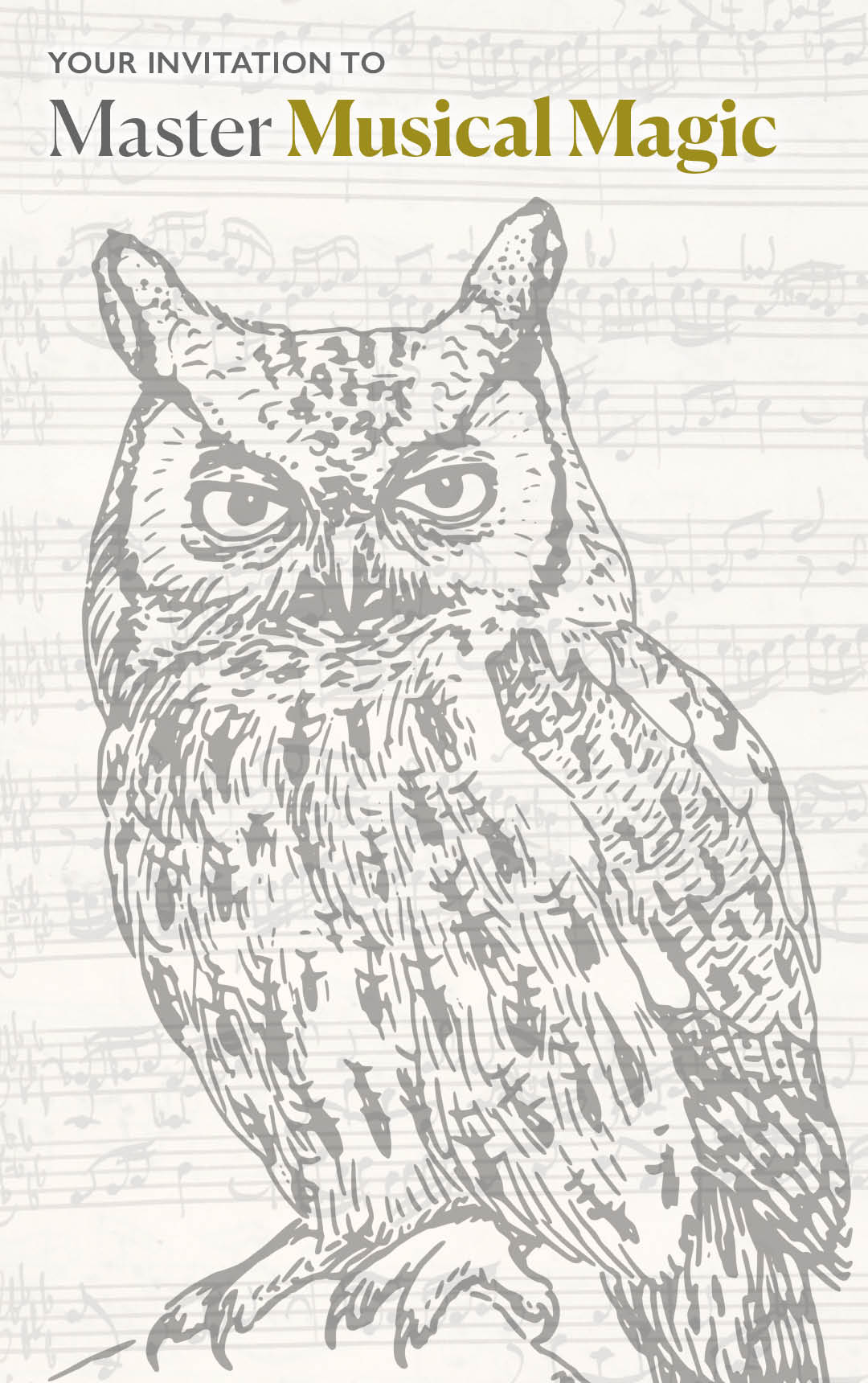 Make Your Arrangements Magical
Musical magic isn't just for Sally DeFord or Ryan Murphy. You can make it, too!
Schedule a free, 60-minute "Sorting Hat" call today. We'll discuss your music, identify ways to make it more vivid and moving, and explore what the Wizarding School for Composers can empower you to achieve.