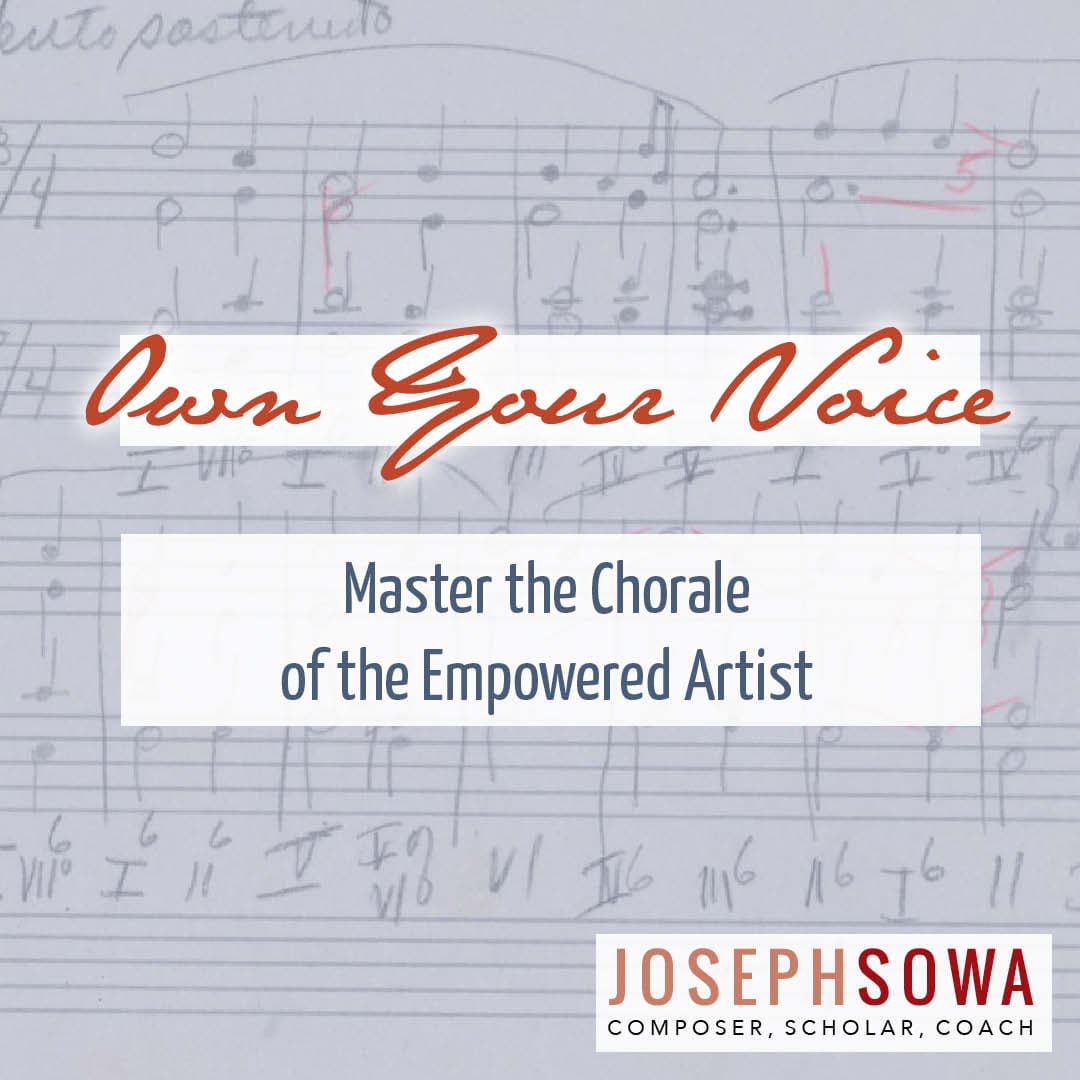 Elite-level coaching for composers who want to 
Work with greater energy and ease
Get more commissions and performances
Show up with greater authenticity and confidence
Nurture a community and make a lasting impact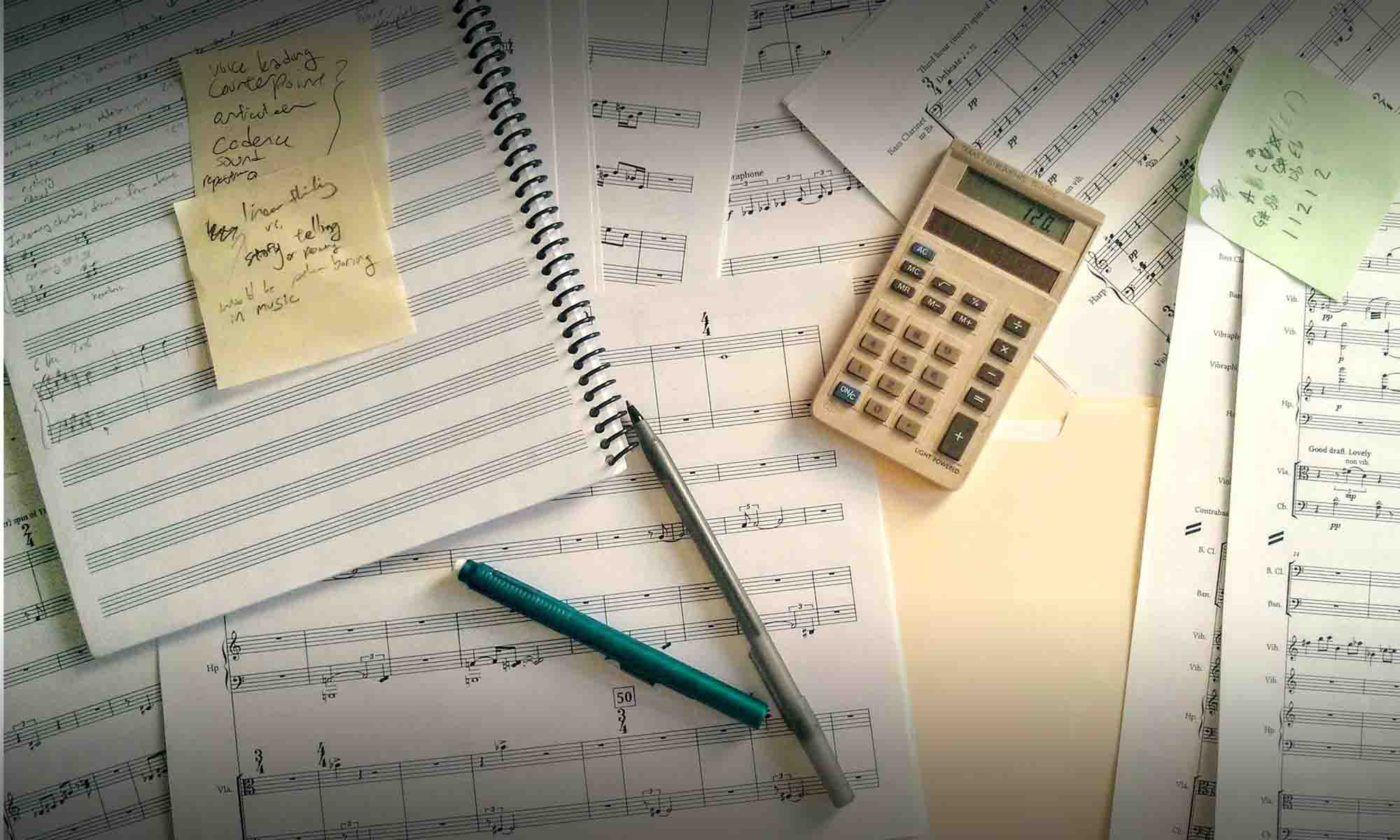 The Challenge of a Composition Career
Making art is hard. Making a career in art is harder. And—as typically the least collaborative of all artists—composers often struggle the most to fulfill their dreams.
We've all been there:
Staring at a blank screen or page in frustration.
Struggling to find time to compose amid our personal and professional obligations.
Worrying that other people don't notice or like our music.
Feeling daunted about how to get more performances or commissions.
Overcommitting to projects and then procrastinating working on them.
But too often we avoid facing these challenges.
We don't avoid them because we're ignorant or self-sabotaging. We are highly educated, self-motivated people who often amaze our friends and family with what we accomplish.
We avoid them despite what we know. Many of us have read all the books on creative processes and careers. We follow the websites and Twitter accounts. We've participated in countless career-development seminars—and we may have even led them. We know what we "should" be doing: reaching out to people, setting a daily routine, sharing on social media, etc.
But knowing these things only seems to make it harder. Being the creative people we are, we often come up with too many ideas of how we can progress in our creativity and our careers.
Thus, before we even get started on any of these tasks, we feel overwhelmed, guilty, and burnt out. And when we do try to execute our goals, we too often get confused and discouraged, leaving a trail of abandoned, half-completed efforts in our wake.
The Biggest Mistake
The biggest mistake we make is thinking that, if only our music were "good enough," people would notice us and give us all the awards, recognition, and commissions that we dream of.
Composers often cast "good enough" in technical terms and refer to it as their artistic "voice," the unique blend of stylistic traits in the their music.
But is style all there is? So often whenever composers see career problems, their first instinct is to "throw more technique at it"—and when writing "better music" doesn't yield the results they hope it would, they feel confused and demoralized.
The good news is that, in fact, Your Voice consists of much more than style or technique. It is composed of four dimensions—stories, process, technique, and relationships—that interact like the four parts of a chorale.
When one of those parts is out of harmony or missing, it creates a confusing sound that turns people off what you have to share. When all four parts are in harmony, Your Voice sings out clearly and powerfully—enabling you most fully to create the artistic life and impact you envision.
Becoming an Empowered Composer requires a process of, first, Owning Your Voice—that is, bringing the four parts of Your Artistic Chorale in tune—and then, Honing Your Voice—adding greater nuance and counterpoint.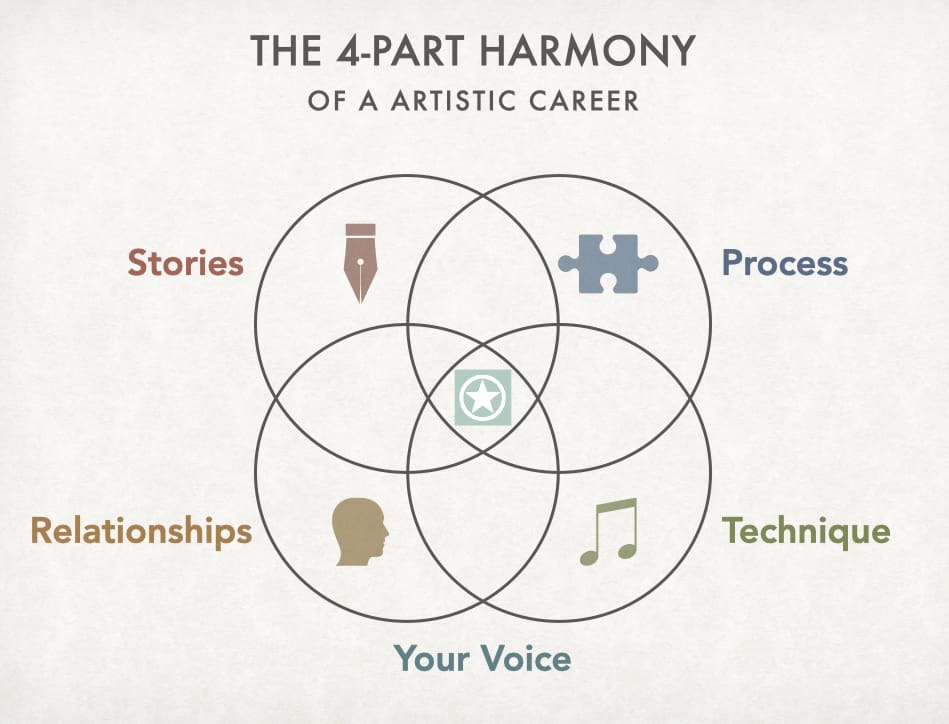 "What about my voice?"
Want to experience how owning your voice can take your music to the next level? Schedule a free, 60-minute discovery call today. We'll discuss Your Artistic Chorale, identify what next steps you can take, and explore what Your Voice can empower you to accomplish.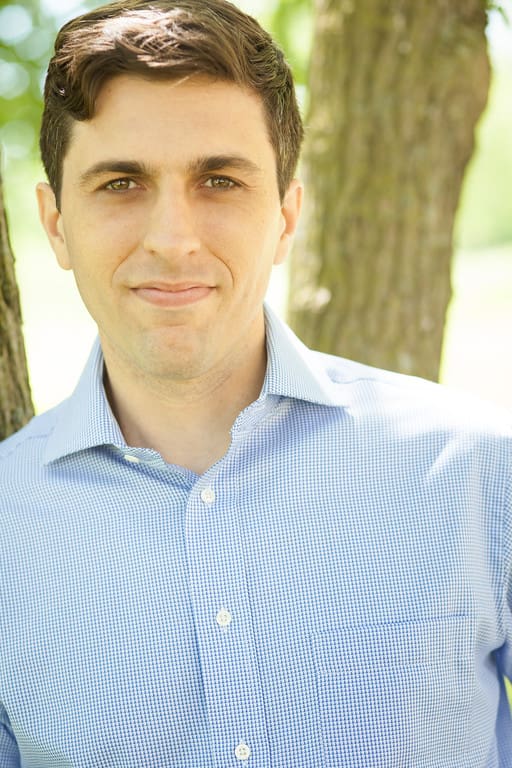 My Journey to Owning My Voice
I'm Joseph Sowa, and for the longest time, I fell into that very trap: Despite my getting accepted to competitive programs like Brandeis's PhD in Music Composition and Theory and the Brevard Music Festival, my music never got the traction that I hoped it would.
I thought the problem could be solved by throwing more technique at it. It never did—and it never would.
Instead, in completing my doctorate, I found answers to all my technical questions. I learned the creative processes for making technical decisions I could stand behind. This understanding clicked into place as I was writing my dissertation. Only then did I realize, "I've been working so hard to perfect my technique, but I've been leaning my ladder against the wrong wall this whole time!"
I realized that myopically focusing on technique is actually a way of hiding artistically. If I wanted career success, I had to own my voice, and that only happens by nurturing my stories, relationships, and processes in tandem with my technique.
It took me almost two decades as a composer to come to this realization.
How I Help Others Own Their Voice
I don't want you to struggle with this. You don't have to struggle with it.
You don't need a PhD or even a degree in composing.
You don't need to be a theory whiz. If you got B's in music theory, your theory chops are probably better than you think they are.
In fact, you don't have to even consider yourself a "composer," as long as you are already writing and arranging music.
As a coach for composers, I love helping others accomplish in a matter of months what took me years and decades.
I work with clients on all aspects of their voice:
We begin with a thorough 2-hour assessment and goal-setting call, based on your initial self-assessment.
Over a 3-, 6-, or 12-month period, we work on all aspects of Your Voice, including

Seeing one or more creative projects through to completion, including digging into its artistic and technical details (Technique)
Identifying and documenting your best creative practices (Process)
Exploring and honing your "behind the scenes" stories and also refining or replacing your "worldview" stories (Stories)
Developing an action plan for you to connect more powerfully with others, leading to future performances and commissions (Relationships)

I provide supportive accountability throughout to help you stay on track and evaluate your progress.
Together, we can take your career to the next level:
You can own your "behind the scenes" stories, using them more fully to inspire your work and nurture your relationships.
You can transform your "worldview" stories and come to see how you, too, increase your impact on a national or even international level.
You can put in place the processes for composing, collaborating, networking, and distribution that enable that impact to happen with minimal stress and decision making.
You can find your technical confidence that will allow all stages of composing to be fun and joyful. And when you get stuck, you'll have an arsenal of tried-and-true processes to move forward with minimal anxiety.
You can develop personal relationships and a public persona that inspire people and create the kind of communities of which people want to be a part.
You will see like I did how the transformations that seemed so out of reach when you were working on your own are 100% possible.
"Joseph opened a new world to me by being the first person in the musical world to believe in me as a composer. Ever since he has continued to illuminate that world for me and treated me as an equal and a colleague, an honor which I feel I will never merit." — Nathan Thatcher
Nate has received commissions from numerous soloists and ensembles—including yMusic, Emblems Quartet, and Room 1078—and collaborated with a wide array of musicians, including Nico Muhly, Shara Nova, Sufjan Stevens, Son Lux, Nadia Sirota, David Byrne, and others.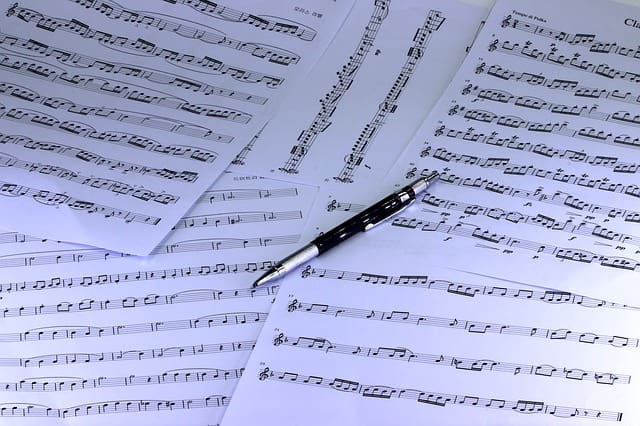 Are You Ready To Own Your Voice?
These changes are not for everyone.
They take steady dedication over time and an enormous amount of courage. You must be ready to make a big impact on the world, knowing that such visibility and profile will summon all your artistic and career-related demons. Fortunately, overcoming these challenges and achieving this impact is totally possible if you are self-reflective and growth-oriented.
If these attitudes and attributes describe you, I am confident you can achieve your dreams by owning and honing your voice.
Let Me Show You What We Can Accomplish Together
Schedule a free, 60-minute discovery call today. We'll discuss Your Artistic Chorale, identify what next steps you can take, and explore what Your Voice can empower you to accomplish. I look forward to joining you on your creative journey.